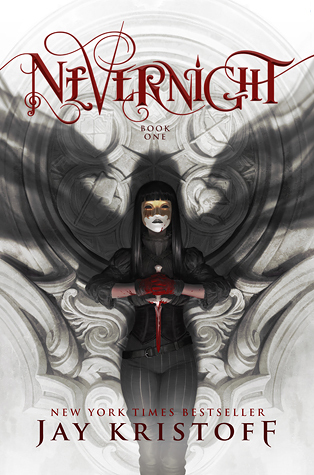 *Thanks to Netgalley and Thomas Dunne Books for an ARC in exchange for an honest review*
Expected publication
:
August 9, 2016
The story: Imagine a land where three suns almost never set. A young girl joins a school of assassins, determined to seek vengeance against those who decimated her family.
Mia Corvere is the daughter of an executed traitor. Now orphaned, she is barely able to escape her father's failed rebellion with her own life. Utterly alone, she struggles to survive in an ancient city build upon the bones of a dead god. Hunted, her affinity to call shadows leads her to the door of a retired killer.
Never flinch. Never fear. Never, ever forget.
Years later, Mia is ready to seek out her vengeance. Apprenticed to the Red Church, deadly assassins and enemies to the Republic, she must best the other acolytes in contests of steel, poisons, thievery and the subtle arts if she is to be named a Blade to the Lady of Blessed Murder. Nothing is as it seems when a killer is on the loose within the Church's walls and Mia's past continues to haunt her future.
This is one of those reviews that I find so difficult to write. No amount of thoughts and words will ever do
Nevernight
justice. I loved each and every word from start to finish. Fans of Kristoff are in for a treat. You'll discover plenty of:
Bad-assery - Mia is a force to be reckoned with - she's beautiful, smart and deadly. Not only can she wield weapons but she's adept at poisons and can manipulate shadows to her advantage. DO NOT MAKE HER ANGRY.
Humor - Notable for Kristoff's writing, characters throughout demonstrate biting wit and acid tongues. Reader's will love the dialogue and how it sets the tone for the narrative.
Ill fated romance and sexy time - No happy romances here so beware. Sexy time and attachment leads to heartache.
Action, Violence & Gore - These sequences are breathtaking in their violence. So much so that any cinematographer would be squealing in glee to recreate these images for the screen. I won't add spoilers but seriously these are awesome!!!!
Mr. Kindly - Mia's shadow not-cat. Oh, the attitude! Love him!!! If you were a fan of Stormdancer and enjoyed the dynamic between Yukiko and Buruu then you'll love Mia and Mr. Kindly's relationship and banter.
Shock & Awe - So many great plot twists and turns! Rule #1 of the Red Church: Trust no one!
Tears - Kristoff doesn't believe in happy endings; he'll tell you so himself. So, prepare for it - the prologue/epilogue reminds you but don't let yourself be lulled into a false sense of security. It probably won't end well.
A friend asked me to describe the book and the best I could come up with is that Nevernight is like Hogwarts for Assassins meets V for Vendetta meets Assassin's Creed thrown together with a little Buffy and a whole bunch of other cool stuff. It's highly unique and entertaining :)
So, what's my rating for Nevernight? Pretty much all the stars EVER! For me, it was pretty much perfect from the beautifully orchestrated symphony of the first chapter to the final note of the last page. Let me tell you from a writing standpoint what Kristoff does at the beginning with the perspective and language is genius!
I can't wait for an audiobook release while I pine for the next book.
Final rating: All the Stars!
Follow the author on Twitter: @misterkristoff
#Nevernight #assassins #vengeance #fantasy #stabstabstab