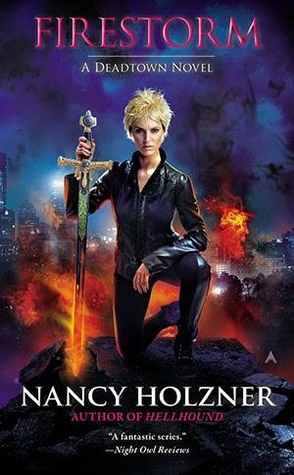 *Thanks to Netgalley for an ARC*
When Vicky allowed an ancient goddess to possess her, she had no regrets—it was the only way to protect the people she loved. But now Ceridwen, locked in a power struggle with the Hellion that long ago claimed Vicky with its mark, refuses to leave. Both beings believe controlling Vicky is the key to winning the coming war for the human realm.
Despite the forces pulling her apart, Vicky needs all her wits about her. The demons of Hell are growing bold and she can barely keep up with the attacks plaguing the city: sirens in the Mystic River, goblins snarling traffic on Storrow Drive, imps tearing the gold from the State House dome. As the signs of war multiply and Hell threatens to overrun its boundaries, Vicky finds herself torn between her duty to save the world and her desire to save something of herself.
The series ends with a strong finish. Vicky faces her literal and figurative demons to not only save herself, but those she love and pretty much the whole world. She does it with her expected humor and some assistance from her allies. The ending is appropriate and satisfying if a bit bittersweet since I always feel this way at the end of a series.

I commend Holzner for her writing and determination to publish this book despite personal tragedy that threatened to keep her from ever writing this final installment in the first place. I think her husband would be proud of her accomplishment.

Final rating: 4 out of 5 stars