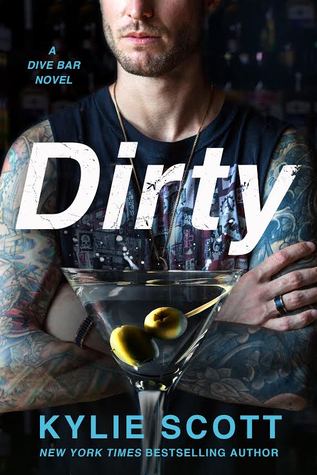 *A big thanks to Netgalley for an ARC in exchange for a review*
Expected publication:
April 19, 2016
Lydia Green's wedding day isn't going how she planned. Finding out that her groom is having a affair with his best man, Lydia does what any woman would do, she gets the heck outta dodge and finds a quiet place to think. Breaking and entering is admittedly not the best plan but having a good cry in a seemingly abandoned bathtub seemed like a good idea at the time.
Vaughn Hewson has returned to his childhood home after his dreams of musical stardom have crashed and burned in L.A. The last thing he expected to find was a broken hearted bride in his bathroom but he readily embraces her chaotic drama and spitfire attitude. Polar opposites with electric chemistry, these two just might be what each other need.
Dirty
is a loose spin-off of Scott's
Stage Dive
novels. I loved this and actually consumed it in one sitting, marathoning through the pages at break neck speed. I adored the characters and their chemistry. Lydia is fiery but also vulnerable. I loved that she wasn't stereotypically stick thin and that despite some insecurities she embraces her body and through change is determined to live her life. Vaughn is a great hot, brooding but funny and charismatic male protagonist. He has faults but is learning to handle life and its many ups and downs.
The witty and downright sexy banter of these two is fantastic. Scott knows how to write steamy scenes but also incorporate quality characterization and a believable plot that will keep readers interested. As the first in the series, the author does well to introduce other characters who'll play a bigger role down the road. I like the the Dive Bar is a centralized location bringing all these stories together.
Final rating: 4.5 out of 5 stars
Follow the author on Twitter: @KylieScottbooks
#Dirty #KylieScott #romance #erotic #humor #netgalley #bookreview