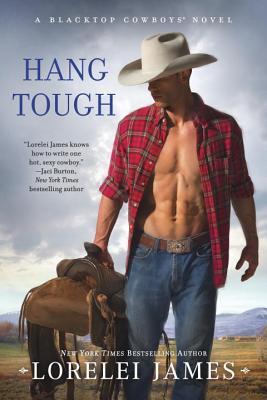 Cowboy Tobin Hale makes sure to look out for trouble causing Mud Lily, Garnet Evans. While he knows that it may be seen as strange with her moves in to protect her from her son hell bent to run her out of her home, but nothing prepared him for the arrival of Garnet's beautiful and feisty granddaughter, Jade, who assumes Tobin must be up to no good.
Sparks fly between these two immediately, so much so, that Garnet bans them being in the same room together. Too bad that plan goes south as attraction leads to feelings neither one can deny. Just when Tobin was prepared to leave Muddy Gap for good, he might just have found the best reason to stay.
Another excellent
Blacktop Cowboys
from James that is super sexy and snarky. I'm a big sucker for the old frenemies and roommates trope so this didn't disappoint.
Final rating
: 4 out of 5 stars
Follow the author on Twitter: @loreleijames
#HangTough #BlacktopCowboys #romance #cowboys #loreleijames