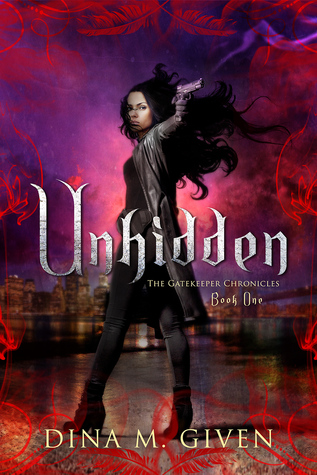 *Thanks to Netgalley for an ARC in exchange for a fair review*
Unhidden is Book One in the Gatekeeper Chronicles. Protagonist Emma is former miltary turned mercenary. Ten years prior, she suffered memory loss after a car accident. With no known family, she's honed herself into a tough as nails badass who relishes being in control. When the supernatural world unveils itself to her, all hell breaks loose as Emma soon realizes she must have had a rather colorful past. With all manner of scary creatures on the prowl, two mages (one with whom she has a deadly attraction) and some pretty powerful magic artifacts, Emma discovers more about her past and what role she'll play when two worlds collide.
What I liked...
That cover!
Interesting urban fantasy premise
Intriguing characters
Kick-butt female protagonist
A plethora of delicious, hot guys as eye candy
What I didn't love...
There's a bit too many gaps in world building
Some lapses in pacing
I wanted more dimension from the secondary characters (as a whole)
Overall, this shows good promise for subsequent books and I'm curious enough to continue to book 2, Unraveled.
Final rating: 3.5 out of 5 stars
Follow the author on Twitter: @dinagivenauthor
#Unhidden #GatekeeperChronicles #DinaGiven #UF #romance #mystery #books