My Bluegrass Baby
makes the first in a trio of books by Harper centered around characters wording for the Kentucky Tourism Commission in Frankfurt. Sadie Hutchins has dedicated her professional career toward being director of marketing only to learn that she has a challenger for the position--hot shot Josh Vaughn.
Sparks fly in this adorable and humorous romance that is just the right amount of
Parks & Recreations
meets
The Office
. I always love Harper's characterizations and humor plus the narration of Amanda Ronconi. Sadie and Josh have great chemistry but I loved the quirky other characters too.
What I appreciate most is the author's ability to share the love for her own state in this fun and creative way.
Final rating:
4 out of 5 stars
Book 2,
Rhythm and Bluegrass
focuses on another KTC employee, Bonnie Turkle, an archivist traveling to Mud Creek in order to rescue important items from historic but now defunct McBride Music Hall. On the way, Bonnie's car bursts into flames where she is luckily saved by hunky Will McBride--good Samaritan, mayor of Mud Creek and heir to a legacy he'd like nothing more than to see bulldozed to provide much needed economic growth to his floundering home town.
Bonnie finds evidence of a legendary musical event at the music hall and her plans to turn it into a museum put Mud Creek's economic future at risk – not to mention the growing flirtation between the two of them. If these two can't find some sort of compromise, then both the town's past and future might be lost.
This one was probably my favorite of the three. I liked the relationship between Bonnie and Will and found the cast of secondary characters the most amusing. The plot was engaging and nothing beats Bonnie's showdown with the opossum playing opossum in the music hall!
Final rating:
4.5 out of 5 stars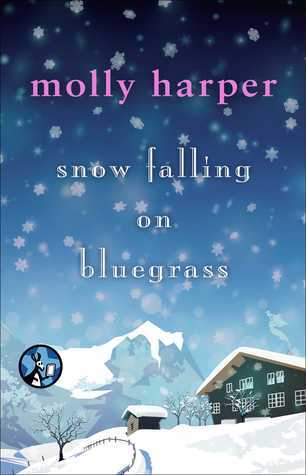 Readers finally get to see KTC employee Kelsey kick lowlife mooch Daryl out of her life. Traveling to a secluded hotel for the office winter retreat just might be her excuse to tell co-worker Charlie how she really feels but a storm of epic proportions turns the trip from picturesque Hallmark movie closer to
The Shining
in a blink of an eye. Used to micromanaging everything, Kelsey isn't sure she can cope with these unforeseen circumstances.
Charlie's jealousy at hotel employee, Luke's obvious interest in Kelsey has tensions on high but just when they finally seem to be on the same page, Kelsey learns facts which make her feels used and betrayed. Never fear! Turn about is fair play as Kelsey is given a dose of her own meddling medicine by boss, Sadie leading to a happily ever after.
This book in particular was funny. Another opossum meeting and there is nothing quite like trapping co-workers in close quarters to see what's discovered. This was a fitting end to an endearing series that I definitely want more of!
Final rating:
4 out of 5 stars
Follow the author on Twitter: @mollyharperauth
#kentucky #bluegrass #romance #humor #audiobooks #review