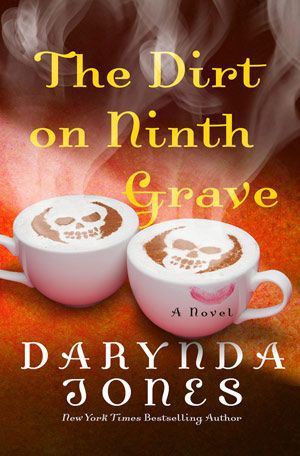 *Thanks to Netgalley for an ARC in exchange for a review*
Expected publication:
January 12, 2016
Following the cataclysmic events at the end of
Eighth Grave After Dark
, Grim Reaper extraordinaire Charley Davidson is living in Sleepy Hollow, New York and working as a waitress. Suffering from retrograde amnesia, she has assumed the identity of Janey Doer. Charley might not know who she really is, but some things never change--her hilarious quips, sharp tongue, compassion, knack for getting into heaps of trouble or her obsession with coffee. Oh, and seeing the departed.
Little does Charley know that all her beloved friends and family are with her, hovering on the fringe of this newly forged existence--giving her the space she needs but supporting her, if and when, she remembers her past and the destiny she's set to fulfill. Verbal slips from her BBF Cookie, a sense of ease with cop Robert and an intense, burning passion for the sexy new cook, Reyes Farrow, lead Charley to suspect that this group might know more about her identity than they let on.
I really enjoyed this book as I do each installment in the series. Let's face it, the ending of the last book was pretty traumatic. What I loved about this one was that even when she wasn't quite herself, Charley is still Charley. She's frank and hilarious but her need to help and find answers--even if she mucks it all up--remains stalwart. I adored the character development as she discovered more about her powers and what that might mean. Reyes is smoldering as usual but I did wish Garrett and Osh had a bit more to do.
As in other books, I appreciate Jones' writing chops. It isn't easy to build humor and suspense seamlessly but she does each and every time. The way she folds each piece while incorporating compelling mystery and supernatural elements always leaves me impressed. I hate to give too much away but fans of the series will experience trademark Davidson detecting with the help of some dearly departed assistance. I was less thrilled with the main mystery involving the discovery of a missing family. However, Charley's assistance in aiding a coworker battle an evil spirit preying upon infants was compelling as was the surprise ending wrapping up other events and sneaking in a shocking reveal which has huge implications for the series. All in all, I LOVED it!!!
Final rating: 5 out of 5 stars
Follow the author on Twitter: @Darynda
#daryndajones #charleydavison #9thgrave #supernatural #bookreview #netgalley