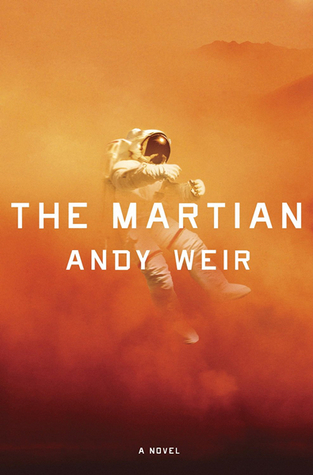 Astronaut Mark Watney is part of the first successful expedition to Mars when disaster occurs. Presumed dead, he's abandoned by his team and mourned by his friends, family and country. However, Watney is nothing if not resourceful as he colorfully beats the odds in this funny, thrilling adventure that has readers on the edge of their seats to discover our protagonist's fate.
I can't say much more than hasn't already been said by so many others regarding this book by Andy Weir. I loved the pacing blended with sarcastic humor and science. While I haven't seen the film starring Matt Damon yet, I've heard its good and that he does the character justice.
For audiobook listeners, I wholeheartedly recommend the production with R. C. Bray as narrative. His portrayal of Watney is fantastic as are the other characters. I marathoned the audio in just a few days, staying up late at night since I couldn't wait to see what next challenge Watney would face head on with such charm and humor.
The Martian
is definitely worthy of all the praise!
Final rating: 5 out of 5 stars
#themartian #andyweir #mars #survival #humor #audiobook