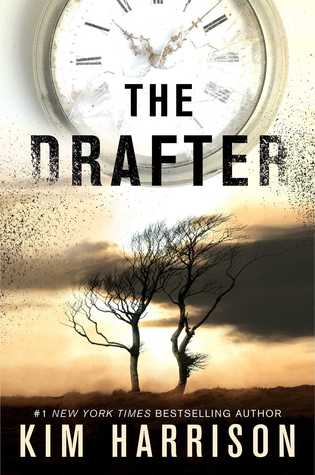 The Drafter
isnhe first in an all new series by author, Kim Harrison, best know for her
Hollows
series. Peri Reed is a drafter, a gifted individual who has the ability to "draft" and alter time. But with every gift there is a price. She is destined to forget both the history she changed and the history she rewrote. Enter her anchor, Jack, tasked with piecing together her fragmented memories. Set in 2030 Detroit, Peri is a formidable agent for government agency, Opti. Together they uncover a list of corrupt operatives, but when Peri learns that her name is on the list, she quickly realizes that all she knows is a lie including her relationship with Jack.
Time alteration is always dicey.
The Drafter
weaves a complicated web for not only Peri but its readers. We discover that Peri is a sleeper agent, working for the Alliance to bring down Opti and that the plan was hatched some five years before. Unfortunately, she's been scrubbed so many times it is unclear where the truth lies. Enter key players from Peri's past, Silas and Allen, who each claim to have her best interest in mind but equally different ways of achieving these goals.
I cannot recommend enough that readers should start with "Sideswiped", the prequel story that provides an introduction to these characters and a profound insight into why Silas in the way he is. I enjoyed the book but do not think I would have as much if I hadn't read this story first. Knowing what I know about Silas now better informed me as to his actions, his relationship with others and the revelations at the end of this novel.
One criticism is the somewhat fragmented feel to the storytelling. However, given that this is the same feeling for Peri, the writing style and pacing makes sense. I'm intrigued by the characters and want to explore how the series develops over time. At this point, I don't love it as much as the
Hollows
and I certainly miss Rachel, Ivy and Jenks but there is potential here and I like that it is a departure from what Harrison has previously written.
Final rating: 4 out of 5 stars
Follow the author on Twitter: @BurningBunnies
#audiobook #futuristic #PeriReedChronicles #TheDrafter #thriller #mystery #books