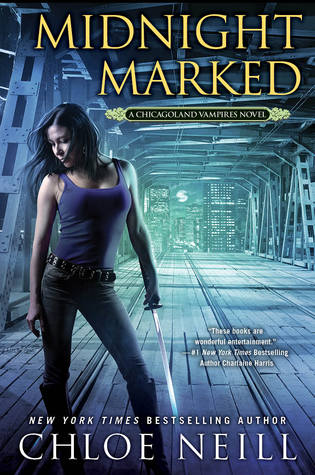 *I received an ARC from Netgalley in exchange for a review*
Expected publication:
March 1, 2016
Merit is back as Sentinel to Chicagoland's Cadogan vampires, charged with protecting the House and its Master aka her beloved, Ethan. What begins as a fun night out on a double date with Catcher and Mallory soon turns deadly when a shifter is killed by an unknown Rogue vampire. Further investigation links use of alchemist magic to the Circle, led by Adrian Reed, the gang's new nemesis. Along the way, Merit and crew hit a few snags including some relationship tensions and the discovery of someone from Merit's past.
Fan of the series will still enjoy this latest installment. The story and characters remain engaging. I always appreciate Neill's attention to detail and ability to weave humor into even the most intense situations. Ethan and Merit are a great book couple. Not only do they make a good team, they have their setbacks but prevail over professional and personal challenges.
One drawback for me was the pacing. I felt as if the narrative lagged a bit in the middle. Reed has the potential to be a memorable villain; however, I expected more from him following the events in the last book. I was a little let down by the ending but Sorcha intrigued me and I bet readers haven't seen the last of her.
Overall,
Midnight Marked
is a solid entry in the
Chicagoland Vampires
series. The highlight was definitely the ending. No specific spoilers but fans will be happy to know that one certain long promised event finally takes place. I look forward to the next book later in 2016.
Final rating: 4 out of 5 stars
Follow the author on Twitter: @chloeneill
#MidnightMarked #ChicagolandVampires #ChloeNeill #magic #mystery #supernatural #romance