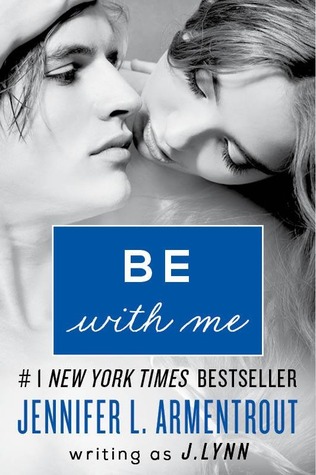 Be with Me
is the second in the
Wait for You
series and follows Teresa (Tess), Cam's little sister as she falls for his best friend Jace. A survivor of physical abuse, Teresa's life is in transition since a potentially career ending knee injury has derailed her full time dance studies. Trying to heal, she's beginning college classes and trying to ignore her growing feelings for her brother's best friend.
Jace has some secrets of his own which stunt his ability to commit to anyone for fear of being hurt. What he feels for Teresa is all too real and he has a lot to work out in the emotional department if they're going to have a happy ending.
Besides their romance, the novel centers profoundly around surviving physically abusive relationships. Teresa got out of one and when she sees that her roommate might be in a similar situation, she speaks up despite a devastating outcome.
I adored this book too. It continues to build upon characters introduced in book 1 and I love that Cam and Avery are back. I like Teresa and Jace. The attraction is believable as is the smoldering build-up of their relationship. The trials and tribulations are expected for character development. The pivotal story climax for Teresa had me on the edge of my seat.
All in all a great romantic, sexy book with plenty of heart. Check out the audiobook read by Sophie Eastlake!
Final rating: 5 out of 5 stars
Follow the author on Twitter: @JLArmentrout
#bewithme #waitforyou #jenniferlarmentrout #romance #newadult #domesticviolence #bookreview