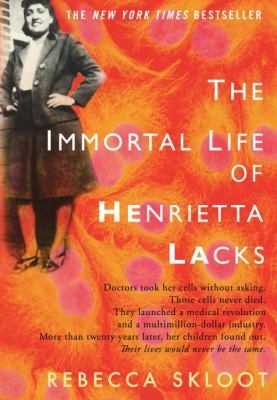 Henrietta Lacks as an African American woman and mother who died in 1951 from cervical cancer at Johns Hopkins Hospital. Her profound story doesn't end there. Cells named HeLa have been vital for developing the polio vaccine, uncovering the secrets of other cancers, viruses, in vitro fertilization, cloning, gene mapping and so much more.
The true travesty is that Lacks' cells were taken without her knowledge and remained alive decades following her death. For all the good she's played in the global medical field, Lacks was buried in an unmarked grave with her children having little knowledge of the mark she left while they still live in obscurity, feeling violated and seeing no profit from the billions made off of their mother.
This novel is as fascinating as it is sad. Author Rebecca Skloot has done an amazing job working to give Henrietta and her family a voice and illuminate to the world the dark times of medical experimentation. The unethical and racially discriminatory practices so many like Lacks endured are profound and deserve to be criticized and thrust into the light.
Not always a big fan of non fiction or biographies, I was deeply moved by this story and its presentation. I highly recommend the audiobook.
Final rating: 4 out of 5 stars
#HeLa #HennriettaLacks #medicine #privacy #biography #injustice