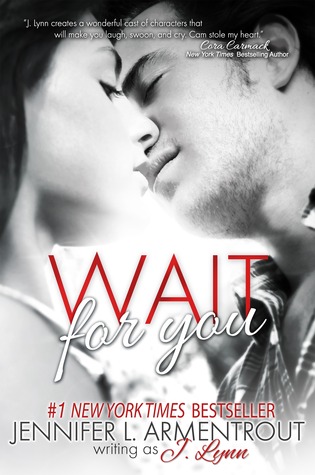 Book 1 in the
Wait for You
series follows Avery Morgansten as she embarks on her freshman year of college in West Virginia. Determined to escape what happened to her at a Halloween party five years ago, she's left Texas and her family behind as well as the constant, degrading bullying from part of her past. All Avery wants to do is to blend in and make it to classes on time; however, life is anything but predictable.
Enter Cameron at 6'3'' and full of swoon-worthy charm from is dark hair to his striking blue eyes. He's remarkably charming and seems to be there literally every time Avery turns around. As their friendship and attraction turns to more, something special might be over before its truly begun. Avery must face her past in order to have the future with Cam they both deserve.
I loved it! There is a realness to the characters and developing relationship. I love the snark but also the vulnerability of Avery. She's been hurt badly but it growing as a person and is a strong woman. I adore Cam and his approach to breaking down Avery's walls. It is always nice to have an alpha man character that shows some restraint and isn't quite as in your face annoying as in some books.
Without spoiling too much, I do think
Wait for You
sends a positive message to rape survivors that meaningful romantic relationships and a successful life are possible in light of such trauma. Avery's journey hasn't been an easy one but she has endured and come out of it stronger.
I really enjoyed the pacing and introduction of other characters. The audiobook narrated by Sophie Eastlake was quite expressive.
Final rating: 5 out of 5 stars
Follow the author on Twitter: @JLArmentrout
#newadult #romance #waitforyou #angst #survivor #bookreview #jenniferlarmentrout