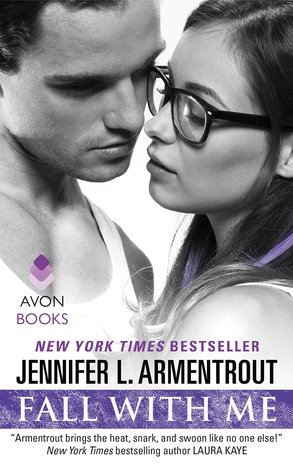 Just when I think I've already met my favorite couple in the series I'm surprised by falling in love with new characters. We met Roxy in the last book. A super cool, artistic waitress at Mona's with a definite attraction for hot cop, Reece. The queen of avoidance, Roxy has spent the better part of a year dodging Reece after one fateful night of misunderstandings but Reese is determined. When events from her past collide with the present, Roxy will have to rely on Reece even if she fears a broken heart.
Charlie, her best friend since birth has been in a long-term care facility since he became a victim of a hate crime 6 years ago and the person who put him in there, Henry, is out of prison and wanting to make amends. Roxy's not sure she has room for forgiveness in her and when she begins to receive frightening messages and is on the receiving end of escalating violence she's quick to presume Henry's to blame.
Reece isn't so sure but he's determine to protect Roxy until they discover who is stalking her and victimizing other young women in the surrounding community.
Roxy is super fun and snarky but her struggle to forgive herself for her role in Charlie's condition is heart-wrenching. She's equally frustrating with her delay in being truthful with Reece about their previous night together and the fact that super freaky things are happening inside her apartment. Reece is a pretty swoon worthy hero but this is one of those romance novels where I would have liked to have alternating POV and a bit more insight to his thoughts and how he's processing the trauma in his past and his relationship with Roxy.
Loved the angst and the super hot sexy times. Most of the favorite previous characters make an appearance too. I adore psychic, stripper Katie and predict some major bombshells for Cam and Avery!
Another outstanding audio narration by Sophie Eastlake (@sereads)!!
Final rating: 5 out of 5 stars
Follow the author on Twitter: @JLArmentrout
#fallwithme #waitforyou #jenniferlarmentrout #newadult #romance #books #swoon