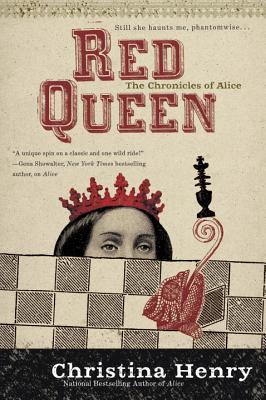 *Thank you Netgalley and Ace for a copy in exchange for a review*
Expected publication:
July 12, 2016
Back with the second entry in the
Chronicles of Alice
series, Henry continues the dark adventures of Alice and Hatcher in this reimagining of
Alice in Wonderland
. Having escaped the City, Alice hopes to discover a lush world of green where she can find peace no longer haunted by her past with the Rabbit, Cheshire or the Jabberwocky. In pursuit of Hatcher's long thought lost daughter, Jenny, they instead find a land charred by ash.
Determined in their quest, they journey deep into a dark and twisted forest into the clutches of the mad White Queen, her goblin and destructive magic of the cruel Black King. Alice must learn to trust herself and hone her own inner magic if she and Hatcher are meant to survive.
Henry builds a complex world and darkly expands on some rather infamous characters while delving into this new and imaginative retelling. In addition to the Alice overtures, there are echoes of other fairy tales. I love the dark, descriptive imagery and this version of Alice is extremely interesting in her strength despite a horrible past. She and Hatcher are certainly survivors and complement each other in their brokenness.
I look forward to the next chapter of their tale and to see where their journey leads. After certain events, I have my predictions that some villains aren't as forgotten as they would like them to be.
Final rating: 4 out of 5 stars
Follow the author: C_Henry_Author
#redqueen #chroniclesofalice #christinahenry #wonderland #fantasy #magic #dark #fairytale #netgalley