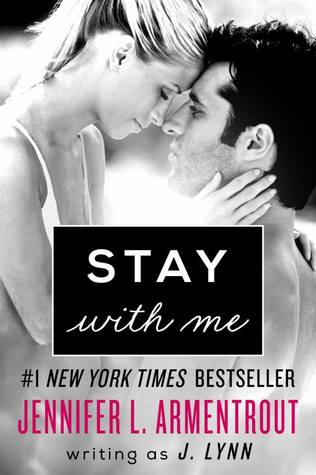 Stay with Me
is the third in the series and my favorite thus far despite my lukewarm feelings when I read it first in 2014.
Calla, 21, hasn't done a lot of things thanks to a rather rocky childhood which includes surviving a devastating house fire which killed her two younger brothers, ruined her parents marriage, and sent her mother spiraling into a depraved life of drugs and debauchery. Calla carries these physical and emotional scars with her but keeps secrets from everyone, especially her close circle of college friends. She's determined to finish school and live a happy, successful life in spite of her past.
Her plan is shattered when she discovers her mother has stolen her college money and run up a huge debt in her name. Forced to return to her small home town, Calla has to clean up her mother's mess, again. When she arrives at her mother's bar, Mona is AWOL and the place is hopping with sexy ex-soldier Jackson aka Jax James pouring drinks. He gives her a job and makes it perfectly clear that he wants more.
I didn't love
Stay with Me
the first time I read it. I liked it a lot but there was something missing. It think that was simply reading the series from the start. The character building to get to Calla's story had to be established. I love Calla and all her body issues. She's snarky and intelligent and funny and vulnerable. Jax is the perfect ex-soldier, hottie. He's a natural protector which is what Calla needs but he's also alpha enough to coax her out of her shell and to love her for her.
The romance is believable. The mystery/thriller aspect to the plot is intriguing and the sexy times are super smokin'.
Final rating: 5 out of 5 stars
Follow the author on Twitter: @JLArmentrout
#staywithme #waitforyou #jenniferlarmentrout #romance #newadult #bodyimage #bookreview